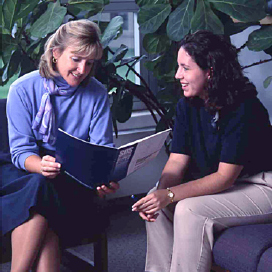 Dale Stair
Dale obtained her B.S. degree from Bates College and her M.Ed. from the University of Maine at Orono. With over 25 years of career counseling experience, she is passionate about helping people pursue work they love.
<!–– Experience: 1994 through 2019: 25+ years ––>
About students
"Many students assume they will discover their ideal career at college. However, with tuition prices at all-time highs, that is a risky strategy. Some do figure it out, but far too many don't and drop out with huge debts and shattered self-esteems. Fortunately, these situations are avoidable with a little well-timed career counseling! I love helping students make exciting career choices and guiding them in planning how to make their dreams a reality."
About adults
"We learn so much in school and even on the job, but unfortunately most people have never been taught how to write a powerful resume or prepare for an important interview. Unless someone is lucky enough to have a knowledgeable friend or mentor, they may not have had the preparation to succeed in getting the job they desire. I enjoy helping people understand how the process works and how to best market their talents."
About employers
"Our work is not only our financial lifeline, but our emotional one as well. Our job is how we define ourselves. When companies have to downsize, it can be devastating for the workers who are being laid off. They are often scared, overwhelmed, angry, and unsure of how to proceed. I work with companies to help downsized workers perceive this event not as the end, but possibly the beginning of something even better. Guiding them through this transition, helping them dream again, and seeing them smile with some optimism is incredibly gratifying."
Dale lives in Cumberland, Maine with her husband, son, and dog.